Allexton and new parks seniors meet
Ingles clinch Senior League crown - Loughborough Echo
Welcome to the home of Allexton and New Parks FC. On the site you will find all the information you will need about the club. We run our training sessions at our. The Allexton Centre was offered as a meeting place and New Parks a floodlit senior pitch, numerous other grass pitches and a pavilion with large Clubroom. Senior Section Chair and Trustee: Andy Winston Youth Section Chair: opponents in both finals are Allexton New Parks. The County Cup.
Will deservedly won man of the match for a gritty performance Player of the Day: Ben saved well from an early Sileby corner at the near post but the follow up corner was not dealt with and Sileby were one up. Max was involved again soon after, but his great cross beat everybody; Owls were certainly getting good possession. After 12 mins Owls got their reward, a tremendous cross from Jordan picked out that man again — Max, and he slotted home; Will had a shot blocked soon after, and Owls were putting some neat passes together.
On 26 mins, Sileby got an unexpected second, and following a good effort from Ryan, the half ended Chesney was looking solid at the back, but frustratingly, it was Sileby with their third after Owls failed to deal with a cross. Max deservedly won man of the match for a great performance. Oadby have a tough run-in to the last 5 games of the campaign and have to tighten up to clinch vital points. Three of the four conceded goals could have been avoided with closer attention, the fourth was a great team goal from the opposition.
At several times during the game we proved how far we have come with the passing game we have trained so hard on over the past two seasons. When we have the ball and control possession we are a match for most of these Division 1 sides. Using the width on both sides we have the ability to open up defences, composure when going forward would have created some good opportunities today, extra touches and not releasing the ball cost us attempts on goal.
Having conceded two sloppy goals, one a through ball after lost possession and one from a corner we could have cleared, we then switched on and played some good football. Two or three opportunities were created, Ryan had the ball in the net only to see play brought back for a free kick.
Needing defensive concentration we pushed forward but never had the clear cut chance we needed. Half time arrived with a two goal deficit, usual story, the next goal was so important. We came out with a bite, Owen giving us attacking options at left back, Ollie M the same on the right.
The sides were evenly matched, but Ravenstone scored that all important goal after a cross from the left rolled across the box without interception before a tap in put the game beyond us. The fourth was pass and move goal any side would have been proud of. We did have some great performances throughout the team, Daniel edging the vote for a tireless defensive and midfield effort. Special mention to Wills and Ryan on the flanks, great work rate from both, Billy in midfield and Max in attack and, despite the scoreline, another solid Chez and Toyon partnership.
Cut out the silly goals conceded, make that final pass positive when moving forward and have a bit more composure and creativity generally and we have all the recipes for success…. Come on lads, five games left, couple of wins and we are safe.
Keep the faith, who are we….? Daniel Cole Goals Scorers: The match got off to a frantic start but before the Owls had chance to settle down, some hesitation at the back let Sileby in for their opener.
New College Leicester: Allexton
Owls hit back immediately, first Billy saw a shot just creep over, then a good build up found Max well positioned, and he slotted home with a cool finish: Will was putting in a great shift on the left and a cross from him saw Jordan hit one just wide with a first time effort. Max was also performing well and Sileby were struggling to make an impression on the game, despite the strong wind behind them.
Matt was finding plenty of space in the middle, and was not afraid to test the Sileby keeper. Will and Jordan continued to combine well and Jordan produced a great shot, only to see the Sileby keeper to make a crucial save. Dan made a couple of big tackles in defence and Max had another chance well saved.
However it was Sileby who broke the deadlock after 20 mins, a free kick was really well saved by Ben but Sileby were first to react and they got the goal which proved to be the winner. A goal at that stage would have settled the nerves, instead Woodgate went further ahead when the main striker broke into the area and lashed home a second goal. He was in fact a handful all game, Chez and Toyon certainly knew they had a game on their hands!
A second Jordan free kick was well saved at the foot of the post, Daniel then had an opportunity but his shot was too high.
A further goal, really one that we shouldnt have conceded, took Woodgate in at half-time with a three goal advantage. The message was damage limitation, pass that ball and try to keep some possession, and yet we conceded twice more and all of our positive training deserted us at a time when we needed to play the ball around.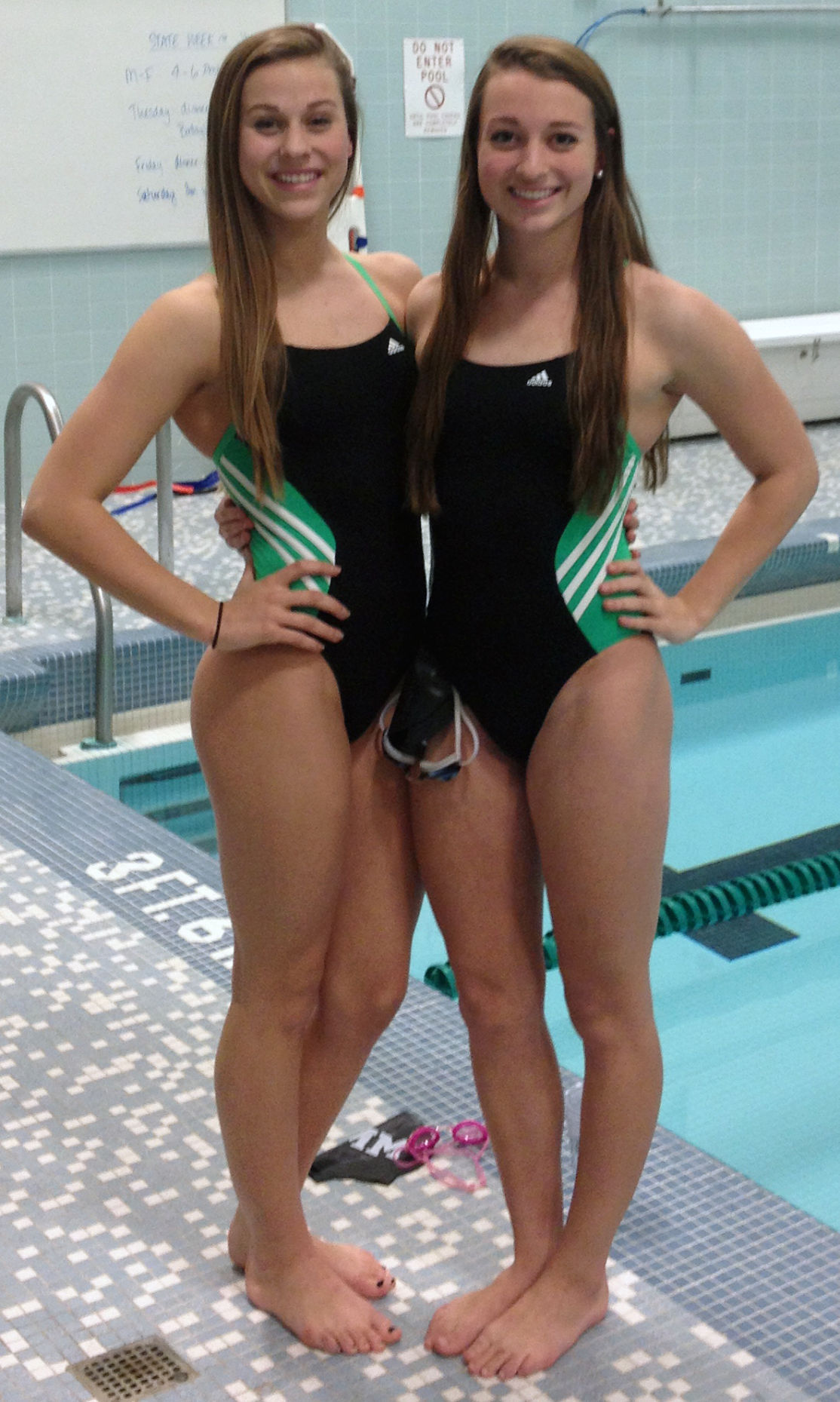 Positives taken from the match included Ben producing several great saves to keep us in touch and Ollie Mac having a good game at right back, but really we lost too many challenges, made life too easy for Woodgate and all felt we could have done a lot better.
Bad day at the office, however, we move on to the next challenge with the new squad having learnt a bit more about what is needed to stay in the top flight which is where we believe we belong. Ollie McGowan Goals Scorers: We started brightly, we know the quality of the new squad and we knew we had to give all to get those 3 points. Chances for Wills and Jordan went close and we were the team that looked like taking the lead.
Again, against the run of play and refereeing decisions we found ourselves a goal behind after a tame penalty appeal went against us, converted by the opposition.
Then character kicked in. An unfairly disallowed goal from Chez prompted us to make amends.
A justified penalty saw Billy convert and thereafter we dominated. Ben M kept us in the game with a smart save from a one on one situation and we knew their keeper could fumble. A smart move fired a ball in and Jordan was on hand to convert the spill, a great roar from the crowd followed and continuous support carried us on.
An off-balance tough tackle from Toyon followed and we were down to ten men when the referee deemed it unfairly as a straight red. A re-shuffle and a third goal followed with a hugely influential Owen closing in on a Muhammad cross for The referee equalled the players with an unnecessary removal of a St Andrews player, both captains had received marching orders.
We know what is left, we know what is required, more of the same will preserve our Div 1 status, great win boys!! A frustrating first half for the Coaches saw Oadby create half a dozen chances that should have been converted.
A tweaked format back to again saw the defence give nothing away, Ben in goal have a comfortable first half where everything he had come at him he dealt with superbly and a midfield that started to look the part with the graft and pass and move we aspire to in training week in week out. Understanding the squad concept special, praise to James B who declared himself unfit to take part after a groin strain from yesterday, every player had a major contribution.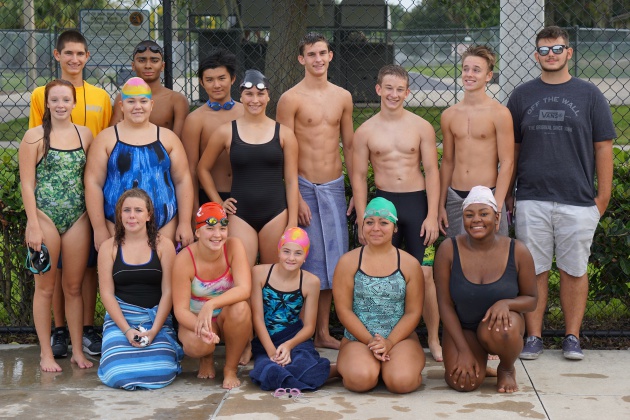 The front line were lacking with their inability to convert chance after chance, but a totally dominating first half display had the opposition on the back foot from the start.
That was the case. A superb cross from Max was met by Ryan at the back post for the first, quickly followed by a superb individual goal from the same player who battled hard to add a second when the keeper fumbled. The Owls were rocking! Jordan danced through several challenges to see his rocket blocked by the keeper and then Billy went one better when his dance ended with a top corner finish, a true candidate for goal of the season.
Max, through on goal after a great move, chipped the keeper, Olly B then took on the defence and his run ended with quite superb finish for a rare but quality finish and Muhammad completed the scoring with a smart shot from close range. Not the strongest opposition, but wins breed confidence and the Owls did the job!
The new and existing players are starting to gel, Daniel Cole and Billy Tebbatt were a strong central midfield partnership, Toyon and Chesney at the back stood firm in not conceding a goal and special praise to Oliver M and Matt D for the great full back performances.
Every player had a part to play in the victory, we look forward to the next round draw. St Andrews had the best of the early exchanges but slowly Owls started to gel together, and Ryan and Max combined well more than once, to keep St Andrews defence busy.
On the other flank, Will kept up his recent good form with some lively runs. A great run took him into the box, and he unselfishly crossed for Max who was unlucky not to get a touch. Half time — 0: Into the second half and Billy was working his socks off in midfield, with some strong tackling.
Ryan showed some great skills and put a shot just wide after a lovely run. A number of refereeing decisions appeared to go against us, but Owls kept battling hard. Ten minutes into the half saw Owls fall unluckily behind.
Owls fought back and lovely inter-play between Owen and Will saw Billy hit a sweet strike just over. The introduction of Mohammed soon caused problems in the St Andrews defence and a few minutes later he was bundled off the ball by two defenders for a penalty, Owen making no mistake from the spot.
Luke had been having a good game throughout, with good composure on the ball, but a strong tackle badly twisted his knee and he could not continue. Hopefully he will be back from injury very soon. Substitute Olly was soon involved with his strong tackling and sniping runs, and Owls could sniff the winner. After neat play, Olly fired a shot that looked goal-bound until the St Andrews keeper got a fingertip to it — top save. From the corner, Owls were dealt two bits of bad luck, the St Andrews defender appeared to handle the ball, and seemed to be behind the goal line at the same time — a harsh decision.
The team battled hard, Olly in the thick of it again, but Owls were denied and the game finished all square. Billy Tebbutt picked up the man of the match award for a great all-round display. Billy Tebbutt Goals Scorers: The positives taken from last weeks convincing victory were taken into the starting line-up for today, yet the tactics were slightly wrong and the Owls soon fell behind to a scrappy goal when a defensive mix-up let the ball fall to an unmarked forward who slotted home from close range.
It was an uphill struggle, but we battled back.
Agenda and minutes
Moving Jordan alongside Billy and introducing a battling Ollie B improved the formation and an increased desire began to show results. We felt if we could score again we would claw our way back into the game. The second half started strongly, Toyon again showed great leadership in defence, but without the ability to create chances two further poorly defended goals put the game beyond our reach despite a penalty from Owen reducing the deficit.
We learned today that a formation will suit us better against first division opposition, Billy battled bravely, Jordan stopped the Barrow playmaker from making his early advances and both Olivers improved as the game went on.
Allexton & New Parks Junior Football Club | Leicester-Shire & Rutland Sport
Our inability to find the lively Wills throughout the game limited our forward opportunities, but good displays from Dan and both Luke and later on Owen in respective fullback roles were encouraging.
The larger squad numbers will take some adjusting to and we still have to find our strongest line-up, but there is still a long way to go and we are positive that it will all come together.
Jordan King Goals Scorers: A new message was preached before the game. Squad play replaces team play, individuals learning the necessity of squad rotation to win games was taken on board and a great performance with loads of changes proved the point! With the new squad members in place the emphasis is on retaining our Divison 1 status, despite a new parent suggesting we have the ability to win the League!
We have to learn to gel a new group of players together, anyone watching the first 15 minutes would have seen a display that suggests they have played together for years! A back three supported by a superb Billy in holding midfield held off much of the attacking threat, the pass and move in front was exquisite! With Max on the right and Wills on the left providing superb outlets on the flanks it was only time before we took the advantage, Wills finishing off a great move to open the scoring.
Shortly afterwards a great left side move involving four players saw Oliver arrive to finish with a smart header to double the scoreline. Oadby struggled to get any real key possession, stuttering along without really doing anything wrong. Reverting back to the starting line up in period three Oadby took command. A second headed goal from Oliver, a second close range conversion from Wills and an outside of the area strike from Jordan sealed the victory despite a poorly defended response from Kibworth.
We deserved the win, no question. For a squad that has not played together before and with certain players adopting new roles I thought they were all awesome. We know we will come up against stronger opposition but if we continue this positive pass and move start we can compete with the best! Well done the whole squad!!! Oliver McGowan Goals Scorers: A strong Thurmaston side, riding high in Divison 1, came to Coombe Park with a string of recent successes.
Pre-game we had practised defending corners yet managed to concede early on when a far post corner reached the effective Thurmaston Ben who swivelled and hit a great volley beyond Oadby Ben. Two further goals followed, one again from a corner, and a disappointed Owls came in at halftime deflated.
A great inspired performance from the excellent Toyon, a guy who really showed he wanted to win, formed the basis for the team talk. We set out to win the second half and a much better battle ensued, several Oadby players realised the challenge and responded superbly. Ollie Braybrooke, Ryan Davies and Max Shipley were the pick of the bunch in an inspired effort, but conceding two further goals put the game beyond us.
We need his belief in our ability to compete to rub off on those around him. Toyon Pegg Goals Scorers: With on a bare 11 men for the second week running we knew we were up against it!
The starting line-up reflected the absentees with a couple of players out of position. All of the squad should commend themselves on their first half display. All of these top sides can be beaten, with a bit more composure and confidence on the ball and more of our training ground performances brought into games we can be a side to be reckoned with. With a strong central defensive performance Allexton had few chances early on, Ben in goal collecting most of the attacks quite comfortably.
Toyon was superb in marshalling his colleagues and with the usual battling from Dan and Olly Oadby matched everything that was thrown at them. Ben Bevins calls for special mention in the way he held his ground in the left midfield spot, but with early injuries to a couple of the team the odds were always stacked against us.
More play towards Ryan on the right may have been more successful for us with the space he was allowed, but we struggled to capitalise. Allexton had their first half break when sloppy marking from a corner allowed the very good right back to slot home.
The half time team talk called for more shape retention to create passing opportunities, but the away team exposed Oadby twice from corners and when a superb save from Ben came back off the post for conversion by the oncoming striker the scoreline probably reflected the overall superiority Allexton had over the full game.
Yet again the Owls had some great positives, one being the opposition coach claiming we had been one of the better passing teams they have played so far, that is what we practise and that is what we aspire to.
Keep going lads, we are improving and today was another positive test that I am happy with, stuff to work on again, but heading the right way. With a forced change of formation to the lads set off with with confidence and some great early passing and movement, but when chances went begging early on Thurlaston started to get stuck in causing panic and loss of shape.
During this period Ben in goal saved three times to deny Thurlaston a deserved first goal. At half-time the lads knew they were in a fight despite the higher League status and came out in the second half much more together as a team.
Owen saw a great drive come back off the corner of post and crossbar and with Dan, Olly and Chesney strong in the middle the Owls began to get on top, but against the run of play Thurlaston scored a fine breakaway goal. With time slipping away Toyon was moved forward to join the battling Muhammad, but things looked bleak as the Owls could not find the breakthrough.
With literally seconds to go Toyon was fouled 35 yards out, Max took responsibility and with a perfect right foot shot the ball flew past the keeper and into the net off the post. Thurlaston were broken and from that point on there would only be one winner, Owen scrambling home the decisive goal in the second half of extra time. Ben Mathews Goals Scorers: Both sides had limited chances, Sileby packed a midfield to stifle the usual effective Oadby pace and the first half was a virtual stalemate, neither side really having a good chance to talk about.
With loads of space on either flank in the first half Oadby failed to exploit the advantage and coupled with a lack of challenge up front when in possession Sileby dealt quite easily with any pressure. Playing uphill in the second half saw Oadby take the lead, a great through ball from Daniel and a great cross from Owen, met by initially by Chez before Muhammad followed up with a smart header from the rebound.
Fairly end to end from thereafter saw both sides have chances, none clear cut, and Sileby snatched the points when a scramble in the goalmouth saw the ball fall to the Sileby sub who slotted home. Too late to recover Oadby saw a third League game where they lost points when composure on the ball would have seen them through. Again positives, but again lost points, we need to see a greater winning desire to help us forward in this tough Division.
Ryan Davies Goals Scorers: In very warm conditions against an Aylestone Park side with a bare 11 players, the Owls made hard work of the victory, but battled until the end again with just reward.
The efforts and performance of the previous week put a new standard forward and the squad responded well. With Chezza again partnering with Jordan up front early on there was sure to be some challenge, the pair combining well early on with Owen and Max on both flanks providing some great service. Owen had a couple of great chances to extend the lead further, denied by good saves.
The defence held firm with Toyon and James strong as a central partnership, Ben in goal was relatively untroubled in the first period. The second half started well, continued swaps saw Scott, James H, Ryan, Ben and Charlie all play a valuable part, but the ball never really got forward in the way we hoped.
That gave them inspiration and a poorly defended free kick was luckily deflected wide and a quite stunning save from Ben kept Oadby in the game. And so to the demolition job of extra time.
Awarded a free kick 25 yards out on the right Jordan hit a top strike direct into the top corner. Three minutes later he did it again from a similar distance in a more central position! Practise in the back garden had paid off! Although at one point not good for the faint hearted but loyal fans, a great personal achievement coupled with a never say die attitude of the whole squad, the right and deserved result. Bring on Round 3! On the larger home pitches we were able to use the pass and move and speed of attack to great effect and were unlucky not to be in front when the pace of Muhammad beat the Harborough defence after great work by Scott and Max, his cross being met by Jordan who fired at the keeper.
Two further strikes on goal by him failed to hit the target and he then put us in front with a sharp shot on the turn. The midfield battling from Olly and Dan and strong defending by Ben, Toyon and James kept Harborough at bay and meant Ben in goal had little to do.
The right hand side continued to be the area of success with Scott playing some great balls forward, the second goal was never far away.
Lutterworth hit seven past ten-man Allexton and New Parks
We're going up! Melton Mowbray FC celebrate landmark promotion
Allexton & New Parks Junior Football Club
We got further ahead after the break, Max whipping a cross shot in past the large and impressive keeper, by this time Chezza was causing all sorts of problems up front with his pace and presence. Harborough then hit back with a long range shot flying over Ben into the net. The Owls stood firm, went up a gear and were rewarded again when a great chase, turn and cross from Jordan found Chez at the front post and he buried his shot to great cheers from the loyal crowd. With two penalty claims turned down it was up to Muhammad to complete the scoring when he headed in at close range from a great Max cross, just reward for his efforts of the first half.
Left hand players James H and Owen were great outlets and Charlie stood firm at full back after his introduction, special mention to the tireless work of Olly. Every squad member played a key role in a display that is one of our best across the last two seasons, to win in this tough Division that is exactly what is needed, well done boys, totally undefeated at Coombe Park!! Scott Leedham Goals Scorers: Harborough started brightly and Scott was kept busy at right back.
Owls started to exert pressure though and played some slick football, with Dan battling well in midfield and Jordan linking up nicely with the front men. A long clearance from the Harborough keeper was well covered by Scott and Toyan but mysteriously, the ref pointed to the spot for what seemed no more than a tangle of legs, and Owls found themselves down. Good skills from Mo saw Jordan put through, his shot just drifting past the left hand post.
Good response from Oadby! Soon after a cross from Ryan was heading straight to Mo, who was clattered by the keeper, but the ref waved play on. It was a heavy knock for Mohammed and he came off for some recovery time. At the other end, Ben pulled off a point blank save to keep the defecit down to one. A lovely through ball from Dan, who was tireless in midfield, saw Owen through but his attempted lob was kept out by the Harborough goalie.
The second half began slowly, but it was Harborough who extended their lead after getting behind the Owls defence. A few too many Owls passes were going astray but the reintroduction of Mohammed saw Oadby enter a great spell, with Jordan again involved and Owen seeing more of the ball. The team sensed an equaliser and had a great spell, Mohammed and Owen linked well and Oadby played some lovely one-touch football.
On the stroke of full time, an Oadby free kick was beautifully struck by Max, only the cross bar denying us a deserved point. Jordan picked up the man of the match award for a great all-round display. Then a trademark run from Owen saw his pass just drift ahead of Ryan steaming in!
Oadby continued to play nice football with only the final pass letting us down and James B had a shot blocked from another great corner from Max. From the resulting corner, Max delivering another cracker, Oadby got the goal the supporters were waiting for with Owen on hand! At the other end James B was on hand again to deny Ravenstone at the near post.
Neighbourhood Policing officers would be temporarily based at Hinckley Road. PC Smith provided the following information: The higher powered bikes tended to disappear because they were more valuable.
Residents were asked to report anything suspicious, not matter how small. People were urged to make their vehicles and houses as safe as The meeting was reminded that Crimestoppers was untraceable and anonymous if people wanted to report issues. The Police were thanked for the update.
Ingles clinch Senior League crown
Neighbourhood Housing Officers will be present to give a local update. Mr Craig Ellis, Neighbourhood Housing Officer, was present to provide an update on estate improvements: Councillors said it was good news for the ward, achieved through the hard work undertaken by housing personnel, for which the Councillors wanted to offer their thanks.
Local road improvements will be discussed. The consultation concluded on 5 Januaryand an Executive Report would be presented to the City Mayor on 16 March Public opinion was also being sought on improvements to Blackbird Road and Sanvey Gate junctions as part of the consultation. Mr Matturi said there were some flooding issues that needed to be resolved.
He added the major improvement to the A50 corridor improvement was on the approach, with new signals, landscaping and cycle lanes from Dominion Road to Groby Road roundabouts. Councillors said a policy and plan designed for the benefit of all people needed to be developed. Mr Matturi said works would be undertaken over a period of months, and all works would be tied in at the same time to cause minimum disruption.
Works would also be coordinated with the police to ensure traffic continued to move should there be any disruption on the nearby motorway. Councillors and residents drew attention to the following: The Chair thanked officers for the information. The Neighbourhood Development Manager will present proposed changes to the ward boundary. Hetha Copland, Neighbourhood Development Manager, provided information on the new ward boundaries due to come into effect following the local elections on May 7th Residents were informed the new Western Ward would be an amalgamation of New Parks and Western Park Wards, and would be over a larger space.
The new ward would have three councillors. The police queried if there would be any change in policing boundaries, but broadly believed they did not think it would have any change to policing in the area. The Councillors thanked the officer for the update.